Chinese Emotional Support Hotline Volunteer – Super Stars of the Month September

In September, the Chinese Emotional Support Hotline selected two star volunteers, Supervisor Lily Pang and Listener Bill Zheng.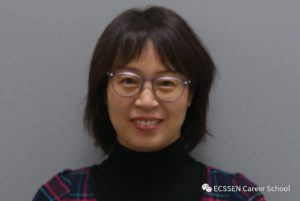 Lily Pang, a hotline supervisor, made Calgary her home in 2004. In 2010, after completing her Ph.D. at the University of Calgary, she found that academic research was not the direction she wanted to pursue from the bottom of her heart, so she made a bold decision. Like many first-generation immigrants, she made a reselection on her career in Canada. Eventually, she decided to enter the social service industry, and got a bachelor's degree in social work and became a registered social worker in Canada. Although it has been a hard journey, Lily feels that she has found the meaning of her life and the direction of struggle after seeing that she can help social vulnerable groups of many different races to live better.
Because of the years of working on the front line of the community, she deeply understands the challenges of immigrants of all races settling in Canada. Therefore, in order to help Chinese immigrants with language barriers better integrate into Canadian life, she joined the team from the beginning of the hotline preparations. Up to now, Lily is very happy to see that the hotline is operating in an orderly manner and the volunteer team is gradually growing.
Talking about the topic of mental health, she admitted that many friends around her have encountered challenges in this area, but people often feel that this is too personal and should not be told to others. "Especially in Canada, a country of immigrants, those vulnerable groups with language barriers, such as the elderly, have even less channels to decompress and release," Lily said. For these people, her advice is to first let them know that it is normal to experience mental distress, and their distress is common to many people. If you are embarrassed, or it is not convenient to talk to your relatives and friends, you may wish to call our 24-hour Chinese Emotional Support hotline 587-997-5977. There are trained volunteers who keep your privacy absolutely confidential to relieve your pressure and share sad.
Regarding the current operation of the hotline, Lily thinks that the team members are doing a great job with due diligence. In the future, it would be even better if we could pay more attention to subdivided groups in the Chinese community, such as teenagers, the elderly, or unemployed and reemployed groups, and provide them with more targeted help.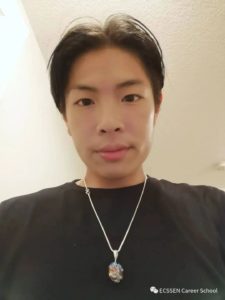 Another of our star volunteers, Bill Zheng, is a registered nursing student at the University of Calgary. Outside of studies, he has a wide range of interests. In addition to music, film, and photography, Bill is currently a flight student. When it comes to volunteer activities, he also has a wealth of experience, including being a listener at a distress center and doing outreach work at Safelink Alberta. Currently, Bill is also an outreach and events coordinator for a homeless agency. Recently, he just participated in the completion of the Calgary Pop-Up Care Village.
When talking about the opportunity to join the hotline, Bill said that at the 2022 Ecssen Career School Award Ceremony, when he learned that the Chinese Emotional Support hotline was recruiting listeners, he immediately decided to join the team, "I think the hotline can provide me opportunities to serve  the Chinese community, but also to improve my Chinese level.
When it comes to mental health, Bill said that in fact, many friends around him have had mental troubles. After training and practicing on the hotline, he now has more confidence and experience to help those around him. "My friends know they can come to me for anything and trust me because I don't judge them. I listen patiently, try to understand and help them with their stress." At the same time, he suggested that if a friend comes to you to talk about troubles in life, we should try to maintain an open attitude to listen, instead of using our own values ​​to judge the other party's behavior and right or wrong.
Due to busy studies and more social activities, Bill also often feels that his body will send out signals of fatigue. In this regard, he listed a self-cherishing plan for himself, not to overwork. In addition, he guarantees to sleep for 7 hours every day. He believes that adequate sleep is the foundation of maintaining physical and mental health.
Finally, he also wants to use the platform of our hotline to talk about a few words about the first aid field related to his profession. He suggested that if possible, everyone might as well learn some simple first aid knowledge. If you find that someone around you is poisoned and fell to the ground, you can provide simple rescue as soon as possible to help them  over the difficulties. Every day, about three Albertans die from drug poisoning, according to Bill. During his volunteer work and routine job, he personally encountered 5 cases of opium poisoning.
The Chinese Emotional Support hotline is composed of volunteers who have different experiences like Lily Pang and Bill Zheng. If you also want to contribute to the Chinese community, please call our 24-hour  Chinese Emotional Support hotline 587-997-5977 to sign up.
 We look forward to your join!