Community Outreach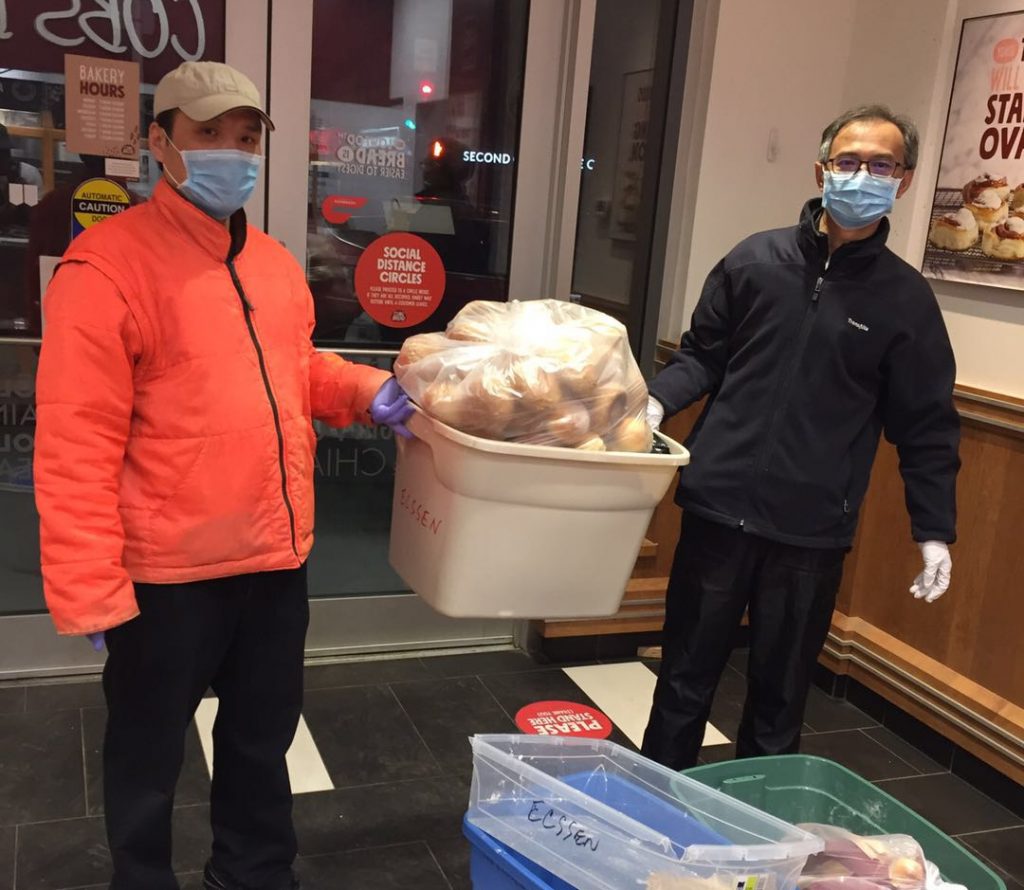 Organizing volunteers to contribute to Canadian society is a worthwhile ongoing program. ECSSEN works closely with local food producers by picking up their donations and then distributing them to families in need and local social service agencies in a timely manner. So far this program has delivered a few million dollars worthy value of rescued food in Calgary, Edmonton, Airdrie, Cochrane and Southern Alberta.
Over 300 volunteers work diligently everyday to carry out this mission. It does not only bring essential food to people, it also create a warmth of support among the recipients. It also generates a joy of helping others and great belongings among our volunteers. Now more than ever, we need volunteers to distribute rescued food during COVID-19 pandemic. If you are interested in join us, please email: [email protected]
The photo shows our brave volunteers are still picking up donation diligently during COVID-19 pandemic.