Free Financial Literacy Lecture on Basic Canadian Welfare Programs on July 29, 2021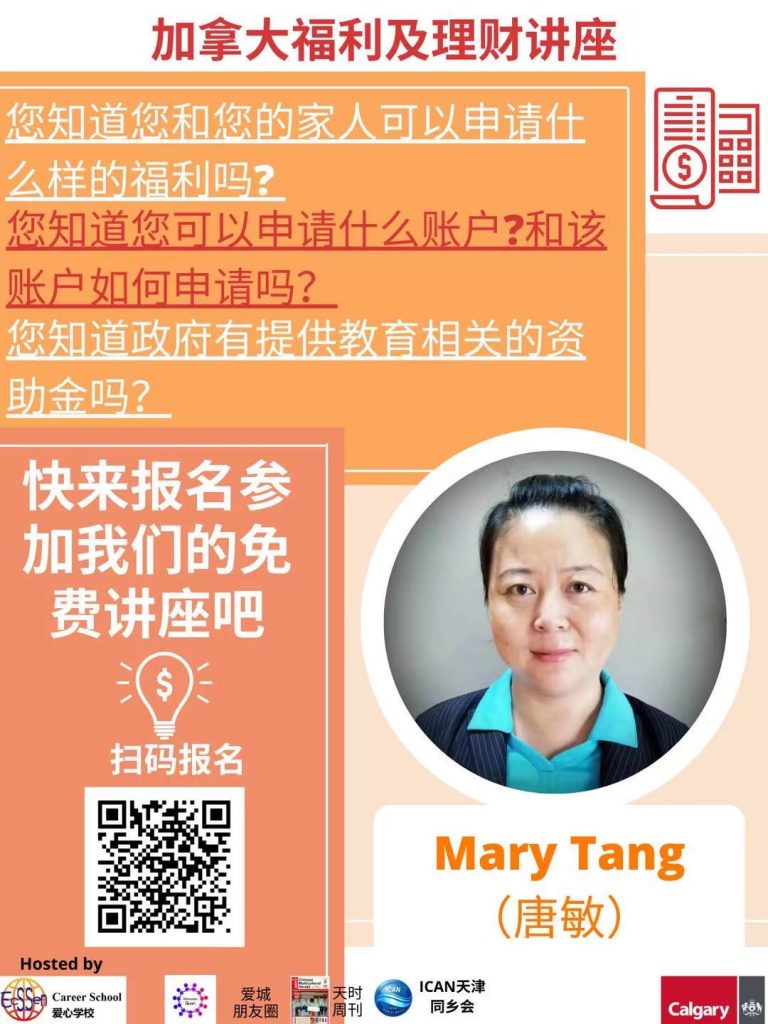 Financial pressure can have a negative impact on people's mental health. Especially during the new crown, the unemployment rate rose sharply, and various businesses were also affected. Many people felt unprecedented financial pressure. If you have a clearer understanding of the Canadian welfare system and master some basic financial management knowledge, it may help you solve some financial troubles and make you healthier.
To this end, we invited Ms. Mary Tang, who is engaged in financial management services, to explain basic Canadian welfare programs. The lectures include Canada Children Benefit, Alberta Child and Family Benefit, Tax-Free Savings Account (TFSA), Registered Retirement Account (RRSP), Registered Education Savings Plan (RESP).
Lecture time: Thursday evening, July 29, 7 – 8 PM (mountain time)
If you are interested in the above content, please click here or use the QR code below to sign up: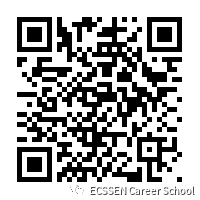 Please click here to join the zoom meeting on July 29th after successful registration:
Meeting ID: 950 4734 1227
Before the end of the lecture, we will draw two lucky viewers, and the lucky viewers will receive a $25 Superstore voucher. Only registered friends will have a chance to win awards.
This activity is the first of the community mental health talks on the Chinese trouble-relief hotline of Aixin School. In the next 8 months, the trouble-relief hotline will provide more mental health-friendly zoom lectures, including: immigration stories, three-level government job-seeking service experiences, cooking, gardening, how to deal with negative emotions, children's education, etc.
If you are in trouble or pressure, or are unfamiliar with community resources, please feel free to call the hotline at 587-997-5977. The trained volunteers will help you solve problems in Chinese. The hotline provides 24-hour free answering service.