Chinese Emotional Support Hotline Volunteer – Super Stars of the Month December

It's the once-a-month volunteer interview. This month, the hotline has selected two supervisors and two listeners. Nathalie, Mandy, Sally and Zhao Yu.
Lei has multiple roles in her life, she is a daughter, wife and mother of two children. She immigrated to Canada in 2003, studied for a master's degree in London, Ontario for two years, and settled down here after finding a job in Calgary. Now, she is a professional engineer and now works for the provincial government of Alberta. In her free time, Lei likes to do all kinds of volunteer work.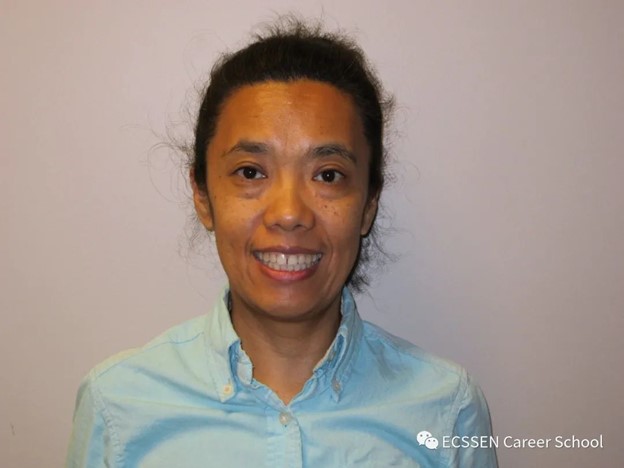 Lei Ma
Because the hotline needs to provide 24-hour service and needs at least more than 100 volunteers, Lei hopes to be one of them to make the hotline run successfully. To balance work, family life and volunteering, the support of family is required. Lei is delighted that the whole family understands and fully supports her in making time for her hotline work.
Lei says she doesn't take much care of herself but reading with her daughter makes her feel relax. Lei has several solutions to pressure relief. When she feels the pressure in her life, she decompresses it by running, lifting weights, etc. She believes that if we are too obsessed with something that has passed and we can't change it, we can't continue to live a healthy life. So, if something doesn't work out or things don't go the way she expected, she has the confidence that she can let go of the past and move on to a healthy life.
If your friends are in trouble in your life, how would you help them? What advice would you give them?If friends around Lei are in trouble, Lei will provide corresponding help according to the actual situation. She will try to find the root cause of what is bothering her friend. Then, help them overcome difficulties. If a friend is having trouble finding a job, Lei will help him/her revise his/her resume, give interview coaching, etc. If it's because of marriage problems, Lei will let friends know that there are many couples with emotional problems, especially if they have just moved to a new environment and a new country. If they can work together, they can overcome difficulties together. If it's for other reasons, like not being able to find a boyfriend, Lei will help give her the chance to meet more friends.
For new immigrants who have just arrived in Canada, Lei recommends them  to do some work that they never thought they would do. Finding your first job in a new country is not easy. You need to open your mind and find a variety of jobs that will familiarize you with the local culture. A new environment and new work experience will allow you to flourish in Canada. Both Lei and her husband worked in the government and were engineers in their home country. Now, in Canada, Lei is still an engineer, and her husband is a technician. He likes his job very much. I'm never disappointed because I can't do the same job as when I was at home country. Don't be discouraged if you can't do your original job in Canada. Maybe you can develop well in other fields.
As an old immigrant, Lei believes that volunteering is a good way for new immigrants to integrate into their new life. Lei started her volunteering career in 2005 when she got her first job offer. She feels that volunteering can help others and make many new friends. Lei felt shy and didn't know how to communicate with her colleagues. Volunteering has allowed her to meet more new friends, and it has also made her more cheerful and outgoing. She thinks helping others is always a good thing, and volunteering can make it easier to integrate into mainstream society.
The Chinese Emotional Support Hotline is supported by a group of volunteers with stories like Lei. If you, like the volunteers, want to contribute to the Chinese community, you are welcome to join us.