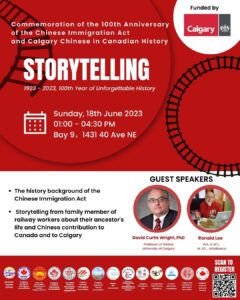 In 1923, the Canadian government enacted the Chinese Immigration Act, commonly referred to as the Chinese Exclusion Act, in order to prohibit Chinese immigrants from entering Canada.
Fast forward to 2023, and it marks the centenary of the Chinese Exclusion Act. To honor this milestone, the Youth Leadership Project of ECSSEN Career School in Calgary, along with other associations, has come together to organize commemorative activities.
This project is featured by its emphasis on youth leadership, where young individuals take charge and engage their peers in listening to historical narratives. By remembering the past, the aim is to prevent the resurgence of anti-Chinese sentiments.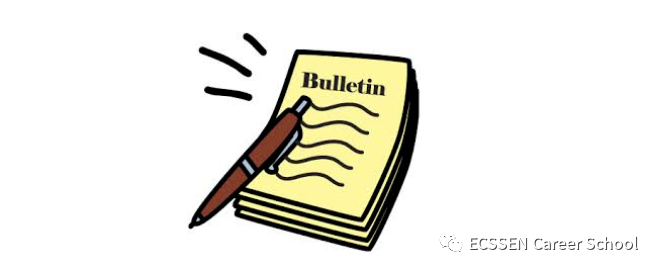 This comprehensive project entails the following activities:
Workshop in the afternoon of June 18, 2023 (Sunday):
Attendees will have the opportunity to learn about the history of the Chinese Exclusion Act from an esteemed guests, David Wright, Professor of History from University of Calgary; and descendants of railway workers will also share the stories of their ancestors and highlight the contributions of Chinese individuals to Canada and Calgary.
Time: 1:00-4:00pm
Location: Bay 9, 1431 40 Ave NE

Workshop on June 24, 2023 in the afternoon:
A guest speaker is invited to delve into the history of Calgary's Chinatown. 
Location to be announced

Chinese Culture Museum Tour on June 24-25, 2023

Youth Speech Contest on the Chinese Exclusion Act on July 29, 2023. 
Location to be announced
Note: Participation in all activities, including visits to the Chinese Culture Museum and participation in the speech contest, is free of charge.
Active student and volunteer involvement in the activities will be prioritized for participation in the speech contest
Event registration is now open to the public!
In order to reduce the workload of on-site volunteers, please register in advance.
How to register: Click on the QR code above, or click on the registration link here: https://forms.office.com/r/wxDKdnmVAR to enter your or your child's information.
Also, in order to reduce everyone's workload, this registration form allows everyone to register for all activities at one time, including registering as a volunteer.

This project is funded by the City of Calgary and co-hosted by:
Welcome everyone to sign up and support youth activities!
ECSSEN Career School Youth Leadership Program together with the Calgary youths 100th Anniversary Commemoration of Canadian Immigration Exclusion Act Team
June 14, 2023