Hotline Webinar #25 – Our Experiences of Applying to Canadian Medical School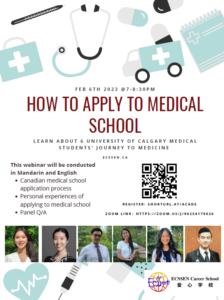 Time:  Part I:  Monday, February 6th , 2023, from 7:00 – 8:30 PM (Alberta time – MST)
           Part II:  Saturday, February 18th , 2023, from 6:00 – 7:30 PM (Alberta time – MST)
Zoom:

Registration:   shorturl.at/acADE
Direct meeting link: https://zoom.us/w/91529281114
Meeting ID = 962 5417 9826
Registration QR code
*Registration & webinars are free.
Brief  introduction:
In this session, we will share the experience of six medical students with different backgrounds applying for Canadian medical schools. At the same time, we will explain to you in Chinese the important procedures and precautions for applying for Canadian medical schools. From making up your mind to actually being admitted, applying for medical school is a long process. We will answer your questions and share your experience in the process of applying for the exam. The first part of this lecture will be recorded in the medical school application process (Chinese), and the second part of personal experience sharing will not be recorded (combined Chinese and English).
Questionnaire:
If you have specific questions, please submit them in the following questionnaire link in advance. We will answer the questions in the questionnaire in advance during the lecture.
Warm reminder: Because everyone's background is different, we cannot provide advice based on personal circumstances.
https://forms.gle/UQ1bNLkwzhYdEyGT7
Key points:
Is there such a thing as a pre-major? Undergraduate Requirements
Identity needs
GPA score
MCAT North American Medical College Admissions Test
Recommendation letter
Interview process
Length of medical school
Tuition fee
Our personal background
Resources share
FAQ
Our Guests: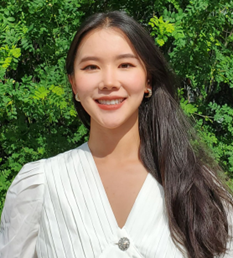 Jing Han holds a Bachelor of Science Honors in Psychology from the University of Alberta. Before medical school, she researched cultural psychology and served as a program leader for a problem-solving hotline. She is passionate about mental health communication and hopes to provide more diversified mental health platforms targeting different cultural backgrounds.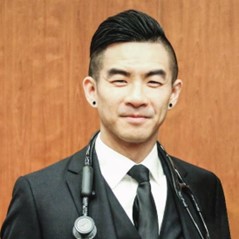 Angelo Law holds a Bachelor of Arts in Political Science and Bachelor of Education from the University of Calgary. He has worked as a teacher in Calgary, teaching grades 3-12 in a variety of subjects. His interests are ethics, population health, Aboriginal health and mental health. Having entered med school as a "mature student" and "non-traditional applicant," he understands the challenges (and benefits) of working for years before finding the courage to apply to med school and return to campus, and is more than happy to help those who may be considering a career transition ( studying medicine).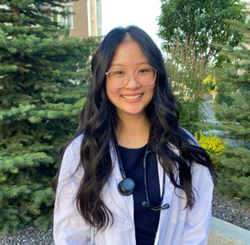 Breanna Fang holds a Bachelor of Science in Math and Physics from the University of Alberta. She was a math teacher for 10 years. Outside of school, Breanna enjoys acting in theater, and weight training. She is passionate about helping students with their educational difficulties.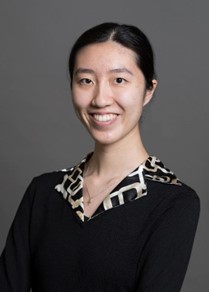 Before medical school, Felicia Deng was a third-year Bachelor of Health Sciences at the University of Calgary, where she studied the body's immune response to infectious disease. She is a firm believer in the power of education and has worked with Amnesty International and World Vision Canada to advocate for educational equity around the world. As a music lover, Felicia teaches piano and plays as a volunteer in a nursing home.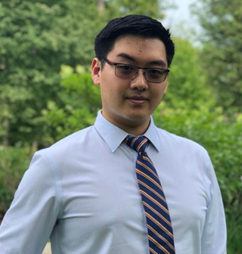 Richard Peng holds a Bachelor of Immunology and Neuroscience at the University of Toronto and a Bachelor of Science Honors. He has worked in various areas of academia, with clinical and basic science research experience in gastroenterology, immunology and pediatric neuroscience. Richard is also involved in academic guidance and teaching, serving as a student advisor and helping several young students extend their academic experience.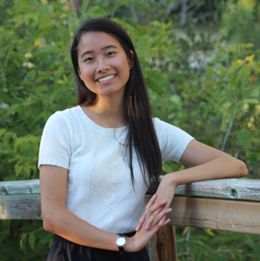 Janelle Wai holds a Bachelor of Science in Kinesiology with First Class Honors from the University of Calgary. She is completing a Masters of Science Physical Therapy before attending medical school. In her free time, she enjoys rock climbing and baking!
This webinar is part of the Mental Wellness Seminars: Career Exploration Series from the Chinese Emotional Support Hotline. We hope that through free and open lectures, we will give everyone knowledge about physical and mental health, so as to help the Chinese community better integrate into Canadian society.